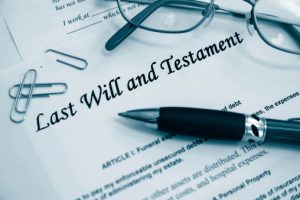 Death is unavoidable; everyone dies. It is important to have a will, a legal document that dictates how the deceased's assets are to be distributed.  If an individual dies without a will, numerous financial and legal problems may and do arise.  In fact, the absence of a will means that the laws of the state where the deceased lived will dictate how the deceased's assets are distributed among his or her surviving relatives.  The distribution of these assets likely will not be how the deceased wanted his or her assets distributed.  It may result in a legal contest where his or her relatives fight in court about who receives which assets.
In reality, some people are highly responsible; others are less so or not at all.  With a will, provisions can be made for those relatives who are not particularly responsible to receive assets from the estate and help them not spend those assets foolishly; without a will, there likely will be no provisions to prevent foolish spending.  In Tennessee, filing a will leads to the court setting a short deadline for any creditor to file a claim against the estate, but this is not necessarily the case without a will.
Without a will, practical issues may arise.  For example, which assets should be sold or used to pay the decedent's lawful debts, and who should be the personal representative of the deceased?  When there is no will, the interested relatives likely will find themselves in court to resolve these and other issues. The problems do not stop there.
If you do not have a will, consider having a will drafted for you.  If not drafted properly in accordance with strict state rules, the will not stand up.  Or, if you have a spouse or relative who died without a will and as a result you are facing legal problems, know: You have rights, and there may be legal remedies available. If you have questions about wills, estates, or related issues, talk to a lawyer. For more information and to have your questions answered, contact Nashville Attorney Perry A. Craft.